About Gorilla Expeditions limited – Official Website
Are you worn out of the stress, pressure and hectic schedule of your work? If so, this is the perfect time for you to avail the reasonable gorilla safari packages that is being offered by Gorilla Expeditions Ltd. We are considered as one of the best companies that offer the cheapest gorilla safaris in Uganda and Rwanda to all our valued clients especially to those individuals who really love to see gorillas in their natural habitat in Africa. Gorilla Expeditions Ltd will assure our respected clients that they will get hold the most unforgettable gorilla safari experience that you will definitely love.
Our Main Goal
We have one simple and effective goal and that is to offer our valued clients with exciting and thrilling gorilla safari packages that come with the most competitive prices that will suit with your income and budget. We are offering the most affordable gorilla safaris in Mgahinga National Park, Bwindi Impenetrable Forest, Virunga and Volcanoes National Park. In addition to this, gorilla safaris can also be combined with various activities such as wildlife viewing in Tanzania, Kenya and Uganda, forest walks, monkey trekking, community tours and chimpanzee tracking/ habituation experience among others. Find a wide variety of customized tour packages on our website and choose one that suits your needs. Our team of tour consultants can assist you tailor make your desired tour package. We also offer cheap car hire in Uganda and Rwanda and these include Toyota Prado (TX, TZ, GX, VX and V8), Land Cruiser Hard top, 4×4 Toyota Rav4 and many others, given out with or without a driver.
Our Awesome Tours
Gorilla Expeditions Ltd will also offer our respected clients with our longer and short Uganda safari tours without the presence of gorilla tracking to various national parks. Furthermore, we will also assist and help you to tailor and plan your preferred program. Our amazing tours include one day jinja rafting and Ngamba island tour, two days tour in Lake Mburo, three days tour in Murchison falls, three days tour in Chimps habituation, three days tour in Queen Elizabeth National Park and wildlife safari. Aside from this, we will also offer you with our exciting gorilla safaris in Rwanda's Volcanoes National Park. We will also provide you with combined gorilla safari packages that will give you a great opportunity to experience gorilla trekking.
Our Guarantee
Gorilla Expeditions Ltd will guarantee you that you will obtain great adventure experience in African wilderness. For those newlywed couples who are seeking for the best place to spend their honeymoon, Uganda is the elite place to consider. It is a fact that Uganda is the perfect destination to experience a romantic getaway that you will never forget for the rest of your lives. There are a lot of things that you can surely enjoy within the place. In the recent year, more and more people decided to visit the place just to experience the amazing gorilla safari adventure.
We worked hand in hand just to assure our valued clients that they will never be disappointed with our services. Our clients can also be sure that the money they spend in availing our gorilla safari packages will all worth it. Gorilla Expeditions Ltd have in depth knowledge and understanding about the elite honeymoon holidays that you should not miss to visit in Uganda. We are here to offer you the most remarkable and unique holiday tours in Uganda. If you want to learn and know more about our services and gorilla safari packages, don't hesitate to visit our website at http://www.gorillaexpeditions.net. Email: info@gorillaexpeditions.net
More about Gorilla Expeditions Limited
Gorilla Expeditions Limited welcomes you to Rwanda, a country of a thousand Hills. We are specialists in Rwanda gorilla tours in Volcanoes National Park, Historical and cultural tours, Chimps and other primates tracking. We extend our operation into Uganda for more gorilla trekking in Bwindi Impenetrable Forest and Mgahinga National Park, big game viewing, primates tracking and community tours among others. We are internationally famous for offering excellent services at the best prices on the market.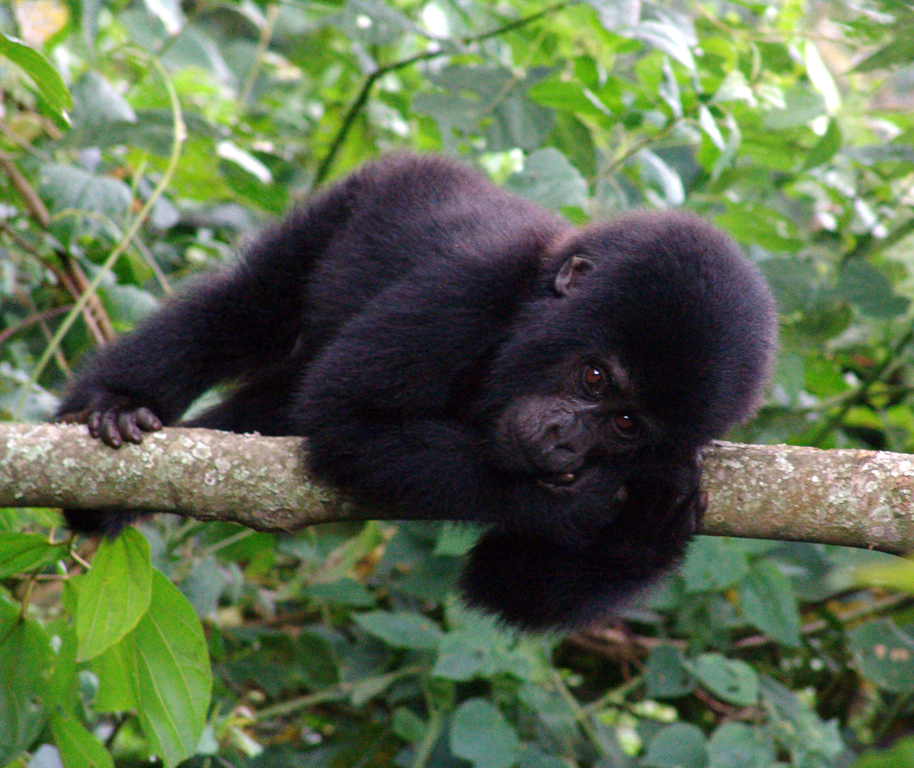 Rwanda has got a number of tourism attractions to offer to the Visitors, from the rear Mountain Gorilla Tracking, beautiful Golden monkeys, the Grave hike of Dian Fossy a primatologist who fought Mountain Gorilla Poaching and selling between 1967 to 1985. Visit 25% of the Africa's Primates in Nyungwe National Park which is one of the best places for Primate tracking in Africa with large troops of Colobus monkeys.
The canopy walk adventure takes you through excellent Bird watching of colorful species in the forest canopy. Akagera National Park is the Rwanda's savanna wildlife Park with a number of Wildlife and a series of Rivers and Swamps with a number of Swamp and Savannah birds.
Rwanda, also known as a country of a thousand hills is also a great Cultural Destination with a number of presentations which includes Music, Dance and Drama, and a number of historical and cultural Museums where they are able to explain their origin. So get prepared not only to go gorilla trekking or Chimpanzee Tracking but for a great Rwanda Safari at large
One of the continent's top Gorilla safari destinations, Volcanoes National parks is one of the Most Accessible Park for gorilla safari adventures with a number of Gorilla groups that is easy to access after a few hour Drive from Kigali (90-120 minutes drive)
Gorilla tracking: Gorilla tracking is the major tourist activity done at Volcanoes National Park and it's regarded as the most breathtaking adventure activity one should never miss. Its an adventure experience for life time! Parc National des Volcans hosts over 370 species of these giant apes. Tracking gears are recommended such as long sleeved shirts or blouses, cameras, strong boots, walking stick will be provided to you in case interested among others.
Golden monkey tracking: Not only gorillas but also other primates species such as the golden monkey shall be tracked out in case you take a safari to Volcanoes National Park. Golden monkeys are the most elusive and beautiful monkeys in the world.
Mountain climbing:The Park also gives visitors an opportunity for mountain hiking especially those who are physically fit, available mountains for hiking include Kalisimbi, Sabyinyo, Muhabura, Gahinga and Bisoke, not forgetting Nyiragongo in DR Congo. It can take one to two days to climb one of these Virunga Mountains.
Perhaps it's regarded as one of the most exciting and memorable adventure experience on earth, finding you at the top of the mountain is thus breathtaking and it needs one not to miss visiting this wonderful park in the East and Central Africa.
Visiting Dian Fossy Tombs: This is another activity thought of in case one takes a visit at Volcanoes National Park. Dian Fossy was a prominent researcher who carried out research on the life and behaviors of mountain gorillas for a period of about 20 years, and she was against the massive killing of gorillas by the poachers, although her works was made to an end, she still respected in the history of Rwanda. She was murdered by the poachers who where against her works of studying and saving this critically endangered specie. Her grave can be visit when you visit Rwanda.
Local Community Visiting: Community walks can also be arranged in case one takes a safari to volcanoes National Park in Rwanda. This is so interesting because you are going to learn more about people's culture, enjoy their traditional dance, how they make fire, how women make weaves, and hunting skills among other
Bird watching: Nyungwe National Park is a home to over 300 species of birds 26 of which are endemic to the Albertine Rift Valley. Nyungwe national park is one of the best birding destinations in Africa. Therefore, bird lovers are rewarded a lot. Some of the birds which are recorded in the area include the sun birds, great blue turacco, a stunning created bird, Ruwenzori turaco among others.
Cultural walk: At Nyungwe and Volcanoes National Parks, cultural tours can be organized to visitors to meet the local people who live within and around these park, the local community can entertain visitors through doing their cultural dance and songs, explain to them how they have managed to live in the area introduce their farming methods among other activities. The tourists can actively participate in activities like farming, harvesting tea, catle keeping and milking among others.
Canopy walk: Canopy walk is regarded as one of the main activities and attractions in the park situated at the visitor's center of the Uwinka View Point. Canopy walk has three walking sections the first one has 45 m, the 2nd has 90m and the 3rd also has 25m and while on canopy walk you can view various species of primates high up in the forest such as black and white colobus monkey, Lhotse's monkey, owl-faced monkey, birds to mention but a few.